All your entities in one place
Create, update and delete, without needing to configure endpoints
Just link your entities to the admin and let your developers focus on important features
Our admin interface is designed for non-technical users to get started straight away
All your entities in one place
Create, update and delete entities at the press of a button - long before you need to write any user-facing code. A generic backoffice for all your entities allows for maximum flexibility during development and beyond.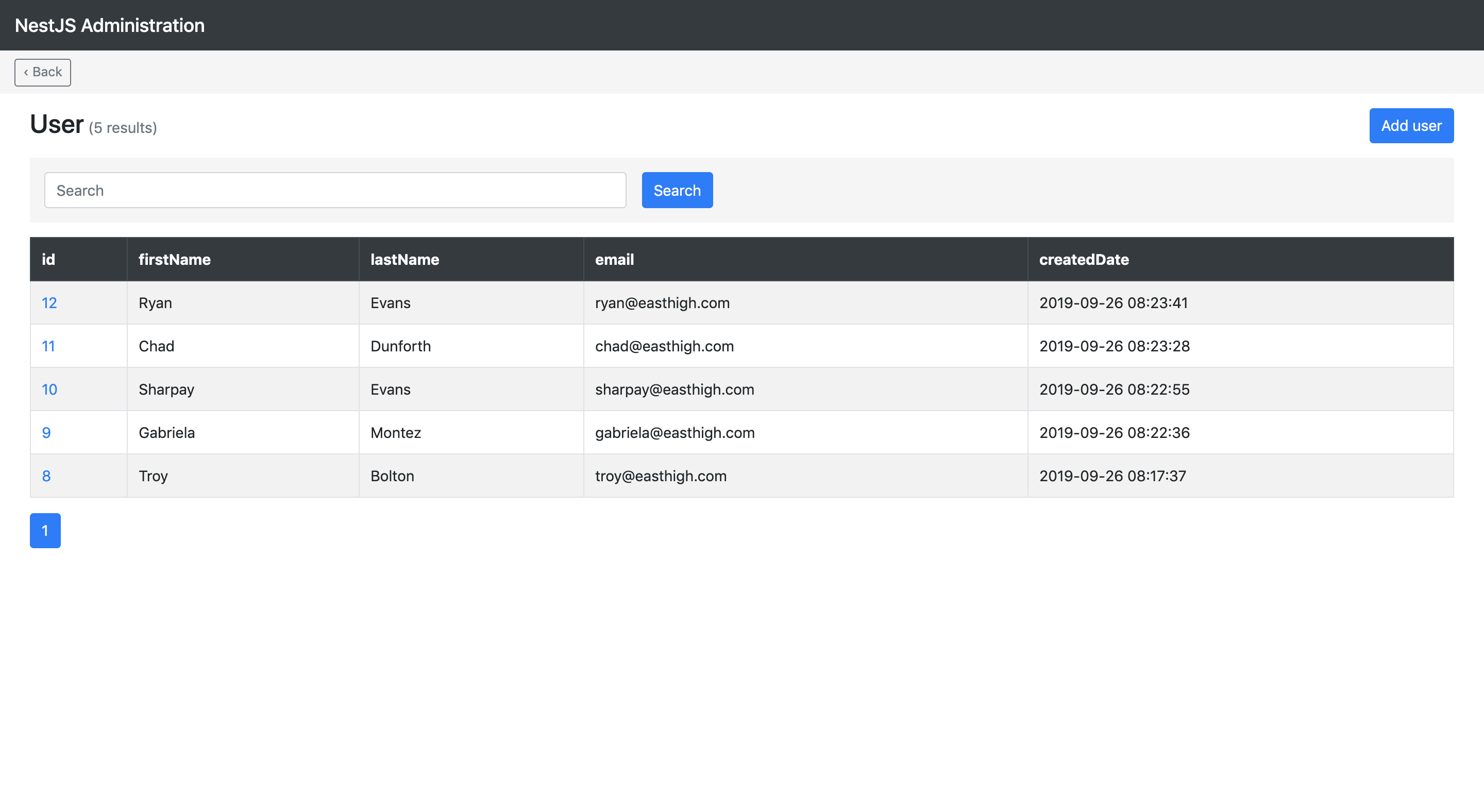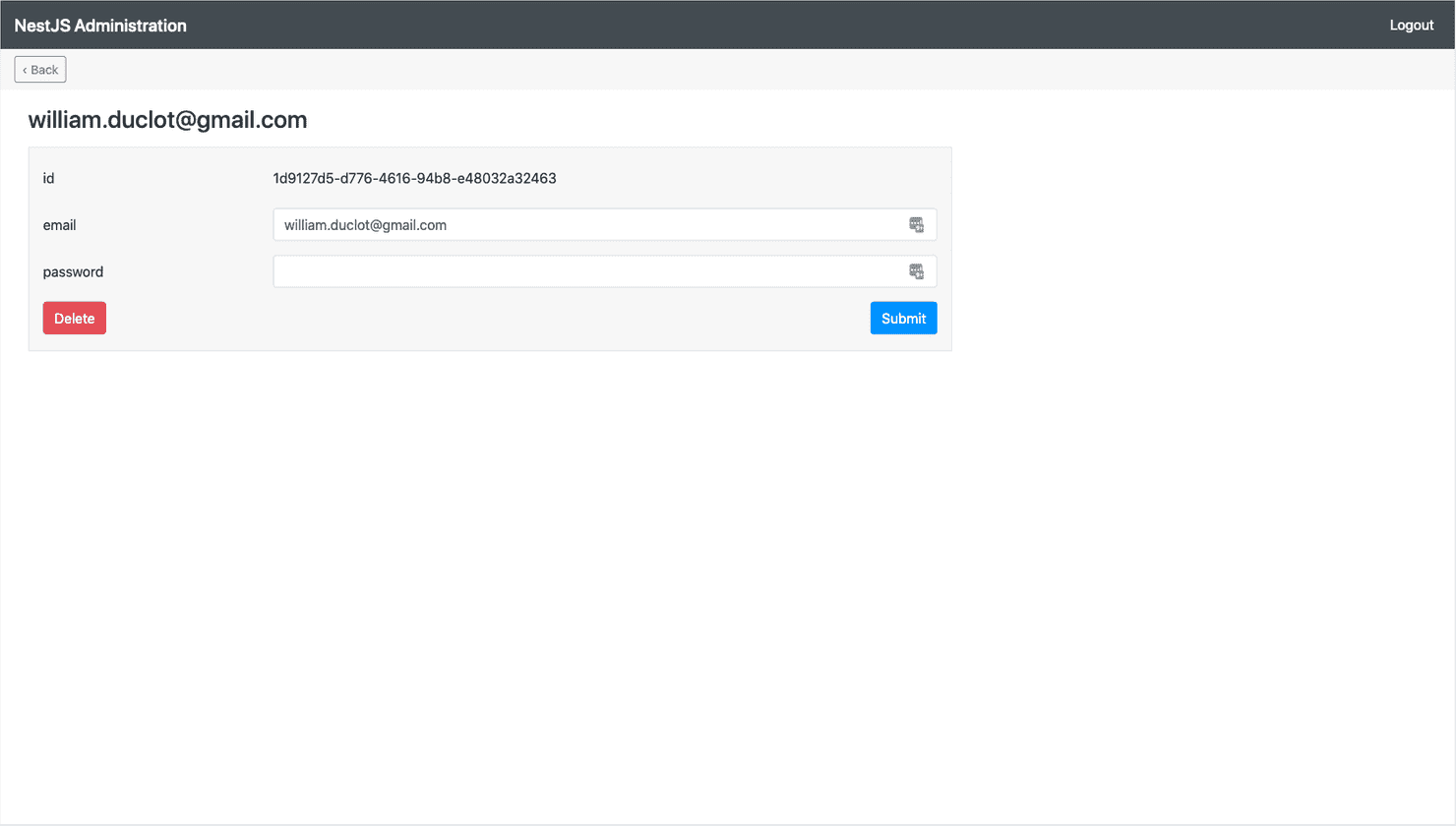 Manage your entities instantly
NestJS Admin can be installed on a project in a matter of minutes and used straight away with your existing entities. A straightforward interface allows any non-technical team member to manage your entities while developers focus on the important stuff.